Get in the KNOW
on LA Startups & Tech
Kristin Snyder is an editorial intern for dot.la. She previously interned with Tiger Oak Media and led the arts section for UCLA's Daily Bruin.
YouTube and TikTok are going head-to-head on new ways to pay their content creators.
YouTube Shorts will now incorporate an expanded array of ads on its short-form video feed, Business Insider reported Tuesday, which could potentially lead to Shorts creators receiving a cut of ad revenues. Meanwhile, TechCrunch reported yesterday that TikTok is beta-testing LIVE Subscription, a new model which allows fans to directly compensate creators.
YouTube Shorts, which previously showed limited ads from select advertisers, will now expand to ads purchased through YouTube's main video platform. While creators won't immediately benefit from the change, YouTube plans on analyzing the Shorts ads' performance to determine how it will pay creators, BI reported.
Currently, YouTube Shorts' $100 million creator fund only pays out top performers and is set to end later this year. While creators on YouTube's main platform receive a 55% cut of ad revenues, BI reported that Shorts creators have thus far found monetization difficult.
"The Shorts Creator fund isn't anywhere near large enough to incentivize larger creators to stick around or generate unique content for the platform," Shorts creator Nicholas Crown told the publication. "Without ad rev sharing, creators generating millions of impressions on Shorts often make pennies from the occasional pre-roll ad that runs through AdSense on a Short."
TikTok's LIVE Subscriptions, on the other hand, will give creators on the video-sharing platform a chance to earn direct payments from fans, while giving paying subscribers access to exclusive chats, emotes and badges. The feature will launch with select creators on Thursday, TechCrunch reported; while pricing has not yet been announced, LIVE's is believed to be "comparable" to livestreaming platform Twitch's $4.99 monthly subscriptions. Instagram is currently testing a similar creator subscription model.
With TikTok and YouTube stars gaining popularity, both companies are seeking to offer new monetization models that would keep those creators on their platform. Social media influencers, for their part, have looked to spread their content across multiple platforms—as evidenced by Snap poaching TikTok stars for its own original content. In turn, both Culver City-based TikTok (which is owned by Chinese tech firm ByteDance) and Santa Monica-based Snap have introduced new ad revenue initiatives for creators this year.
Kristin Snyder is an editorial intern for dot.la. She previously interned with Tiger Oak Media and led the arts section for UCLA's Daily Bruin.
Fintech startup Superjoi, which lets fans fund creators' content projects, has raised $2.5 million in pre-seed funding.
Superjoi raised the funding from fintech-focused investors including Ascension Ventures, QED Investors, Systema VC, Tomahawk and Modern Venture Partners. The round also included participation from senior leadership at e-commerce platform Shopify, fintech firm Revolut and Los Angeles-based live-in accelerator Launch House.
Based in West Hollywood, Superjoi's platform allows creators to run Kickstarter-like campaigns to raise capital for projects, while giving fans the chance to suggest ideas for new content. Creators can also reward fans who chip in by giving them event tickets, merchandise or a personal video call. Later this year, Superjoi plans to help fans reap financial rewards, too—such as a share of advertising revenues generated from projects that they backed.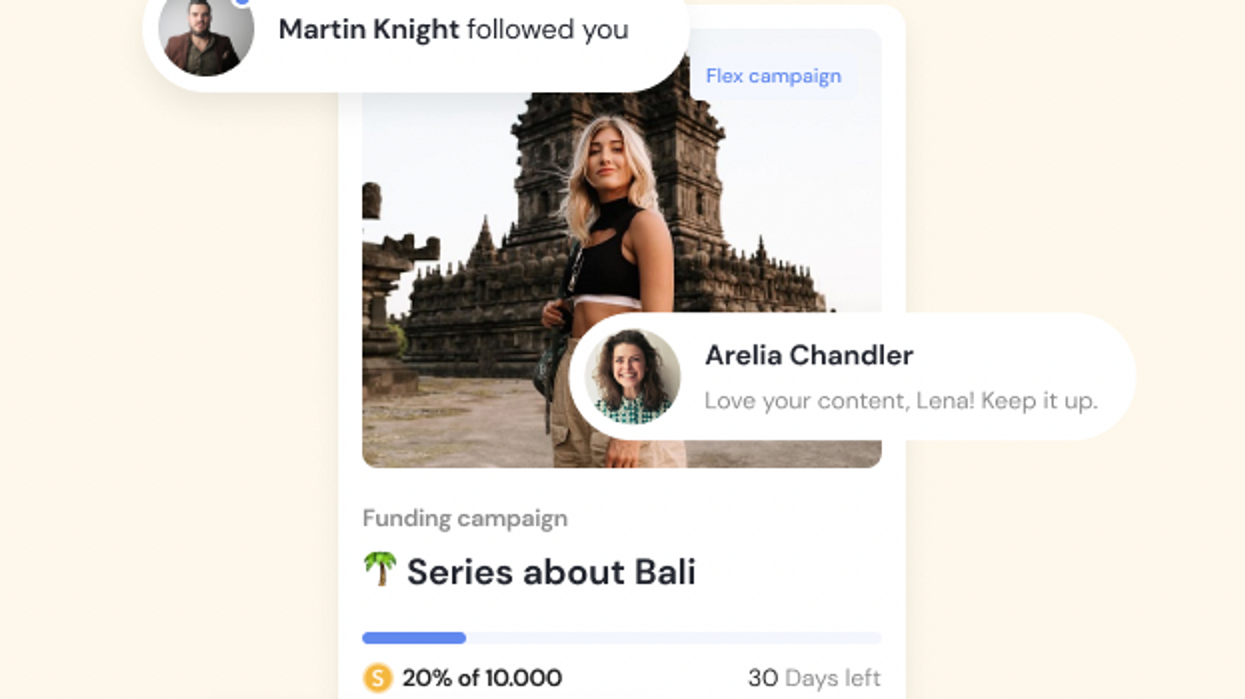 A screenshot from Superjoi's platform.
Major online platforms like Facebook and YouTube have increasingly monetized the relationship between creators and fans, targeting users with ads and sharing some of the revenues with creators. But Superjoi's founders contend that fans have been completely cut out of the equation despite driving creators' successes. In September, the startup began building a platform that would give fans a share of the financial upside, co-founder and CEO Chris Knight told dot.LA.
"Superjoi, as we position it, is liquidity with love," Knight said. "The reason why we call it that is, for somebody who's creative, there's no better funding source for their creativity than the people who love them—and that's their fans."
Knight learned a lot about what he calls "superfans" after helping to build Fantom, a fan-focused smartwatch launched with England's Manchester City Football Club. The Premier League team consults its fans on decisions relating to its stadium and sponsorships, he noted. "I see huge opportunities in the future for creators to actually have a deeper engagement with their audience and actually mobilize their audience to a new level," Knight said.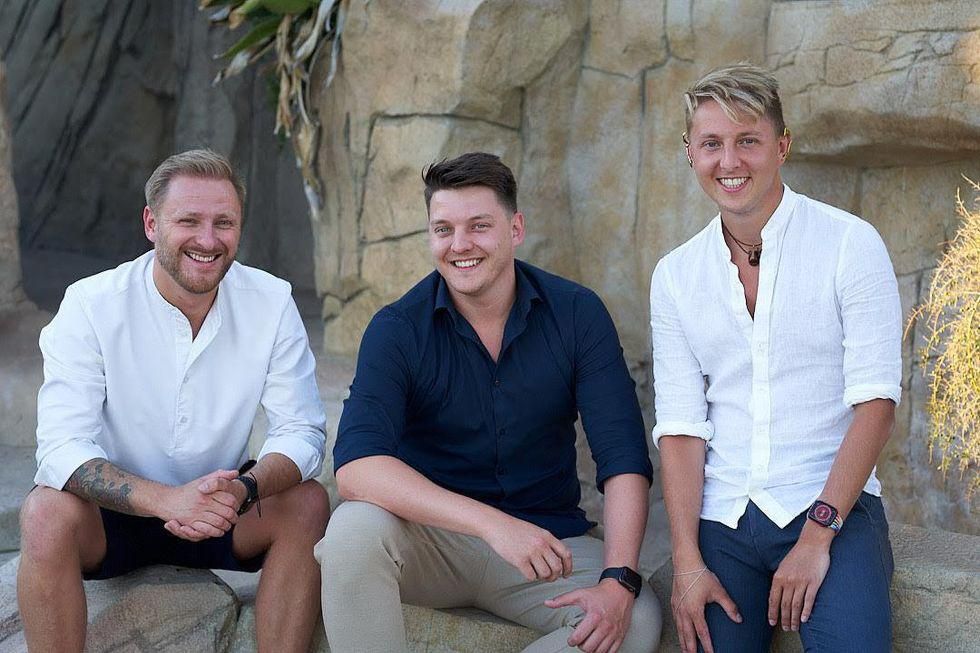 From left: Superjoi co-founders Chris Knight, Piotr Wolanski and Soren Creutzburg Courtesy of Superjoi
Fans will initially fund projects on Superjoi by buying "supercoins," an in-platform currency that is worth $1 each. While supercoins are not technically crypto tokens at this stage, the startup envisions letting fans invest in creators, earn a financial return and receive ownership in their content based on tokenization. Superjoi collects a 10% cut of a creator's fundraising goal.
The platform plans to launch in mid-May with about 25 U.S.-based creators with larger audiences, and will onboard more creators on a waitlisted basis, Knight said. A full public launch is expected later this summer.
Superjoi, which has 14 employees, plans to use the new funds on growing its team, acquiring creators and marketing the platform.
Christian Hetrick is dot.LA's Entertainment Tech Reporter. He was formerly a business reporter for the Philadelphia Inquirer and reported on New Jersey politics for the Observer and the Press of Atlantic City.
By all accounts, these are heady times for health-tech startups. In 2020, as the pandemic raged, a record $28.5 billion of venture capital poured into the U.S. biotech startup scene, according to Pitchbook data. New dollars inflated valuations for telehealth services, concierge medical practices and a slew of other startups designed to save doctors, hospitals and patients time and money.
But not everybody reaped the benefits. A survey of nearly 700 health startup leaders conducted by Rock Health in 2020 found that support for Black founders was largely inadequate. Black founders were more likely than white or Asian founders to bootstrap their companies, while most were based in the South or the Midwest—far from the funding hotbeds of the Northeast and West Coast.
These inequities formed the genesis for Jumpstart Nova, which bills itself as the first venture fund investing exclusively in Black-founded and Black-led health companies. The fund—a spinoff from Nashville-based venture capital firm Jumpstart Health Investors—announced Wednesday that it has raised $55 million from health care investors including Eli Lilly and Company, Cardinal Health and Atrium Health, oversubscribing its initial $30 million target.
Jumpstart Nova partner Kathryne Cooper
Though Jumpstart is based in Tennessee, the Nova fund will have roots in Los Angeles, as well. Jumpstart Nova partner and native Angeleno Kathryne Cooper is based in L.A., and is working alongside Jumpstart co-founder Marcus Whitney to lead deals and manage the portfolio. Cooper brings an experienced background in the worlds of health care technology and startup investing. She previously managed an FDA-backed seed fund for the West Coast Consortium for Technology & Innovation in Pediatrics, and has served as an advisor to Backstage Capital, an L.A.-based venture fund for minority-led startups, as well as the city of Los Angeles' Women in STEM (WiSTEM) initiative.
"[Black people] have been overlooked traditionally for investments from the venture space, and I believe that talent is equally distributed and anyone can build within health care," Cooper told dot.LA. "So I think it was a unique market opportunity to create a fund that invests exclusively in Black founders."
According to Jumpstart, of the nearly 785,000 companies in the U.S. health care sector today, only around 35,000—or less than 5%—are Black-owned. The venture fund is hoping to eliminate certain processes baked into the venture capital world that it believes make it harder for minority founders to access funding. For instance, instead of relying on in-person meetings that require founders to fly out to L.A. or Nashville, it is soliciting founders from all over the U.S.—an attempt to rectify some of the geographical inequities that leave many Black founders at a disadvantage.
"I think protocols like that are helpful because some of these methodologies have chronically underserved certain types of founders," Cooper said. "And we don't make the same mistake, even though we're investing in Black founders."
Keerthi Vedantam is a bioscience reporter at dot.LA. She cut her teeth covering everything from cloud computing to 5G in San Francisco and Seattle. Before she covered tech, Keerthi reported on tribal lands and congressional policy in Washington, D.C. Connect with her on Twitter, Clubhouse (@keerthivedantam) or Signal at 408-470-0776.
© dot.LA All rights reserved